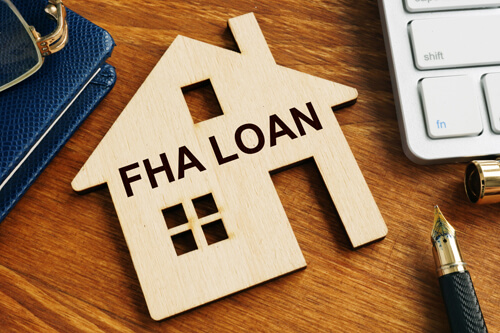 It's easy to understand why many people looking for a new home are turning to FHA insured loan programs. Because FHA Loans are insured by the Federal Housing Administration homebuyers have an easier time qualifying for a mortgage. Please note, that the borrower is still responsible for paying the premiums for this insurance. Those who typically benefit most by an FHA loan are first-time home buyers and those who have less than perfect credit.
The links to the right are articles aimed at helping you better understand FHA loans. With this information you can make a more informed decision on whether these government insured loans are right for you and your family.
New Changes in FHA Loans
In response to the growing housing situation in the United States the loan limits for FHA Loans has been temporarily raised. Depending on where you live you might find it even easier to qualify for a FHA loan.

As Mortgage Loan Officers we can help you understand any new changes to the FHA loan program. We're here to create a customized solution that works for you and your family. To learn more call us at 818-887-2779 or contact us via email by clicking here.
These materials are not from HUD or FHA and were not approved by HUD or a government agency.
Best Capital Funding is not affiliated with or acting on behalf of or at the direction of the FHA or the Federal Government.