At Best Capital Funding, our mission is to set a high standard in the mortgage industry. We are committed to quality customer service - putting the people we serve first. Our goal is to carefully guide you through the home loan process, so that you can confidently select the best mortgage for you and your family from the many mortgage options that are available today. After you select the loan that is best for you, we will work continuously on your behalf to help you achieve your dream of homeownership.
At Best Capital Funding, we treat each customer as an individual, not a number. We don't place you into a loan profile formula created by the banking industry. We use "common sense" and will help you obtain the best loan possible. We represent a wide range of "A" rated lenders with first quality rates to private "hardship" lenders.
We work with a wide variety of investors! This allows us to get you competitive rates on all types of loan programs including: 30yr mortgage, 20yr mortgage, 15yr mortgage, 10yr mortgage, 1yr ARMS, 3yr ARMS, 5yr ARMS, Conventional, Jumbo, Home Equity Lines, VA and Commercial. Whether your situation calls for Full Documents, No Documents, Down Payment Assistance, Non-Owner Occupied (Investor) or Multi-Family, we'll fit your needs!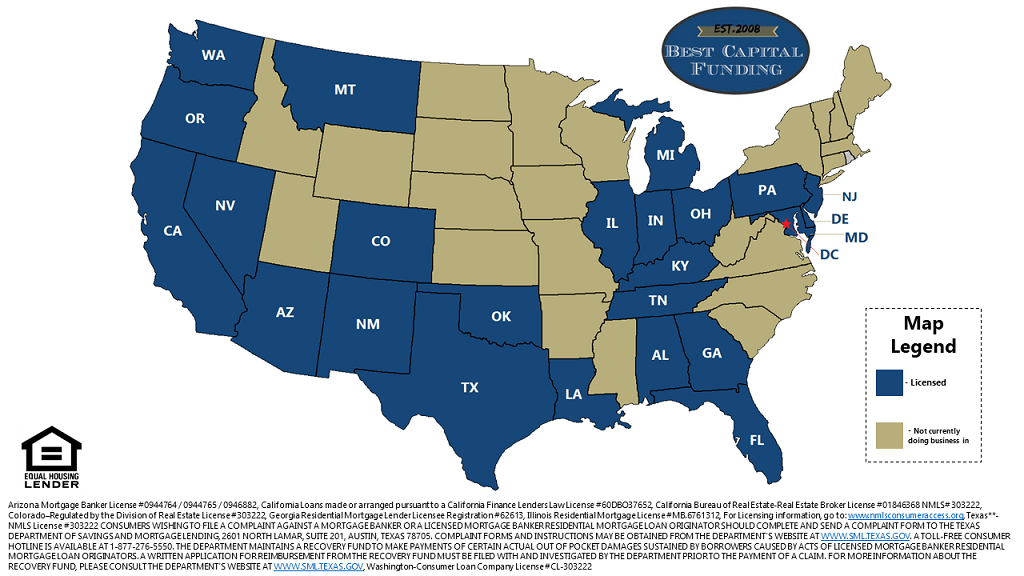 Best Capital Funding began operations in 2008, founded by Mike Yates and Ulrik Singontiko. Mike and Ulrik have been in the Mortgage Lending business a combined 60 years and bring an incomparable wealth of knowledge and savvy lending experience to the table when it comes to creating the best home loan experiences for their customers.
The company had humble beginnings…having a total of 4 employees when it first opened its doors eight years ago. Through Ulrik and Mike's tenacious efforts to expand their customer base to include a wider spectrum of borrowers, Best Capital Funding has become an operation with over 100 employees serving not only California but other neighboring states.
This sustained success is due to providing premier service to borrowers from all types of socio-economic backgrounds. These goals have been, and continue to be accomplished, by providing access to conventional loans, FHA loans, VA loans, and other loan programs designed to help borrowers who don't quite fit into the "box."
In just 3 short years after starting operations, Best Capital Funding went from being a Mortgage Broker to becoming a full-scale Mortgage Lender and Direct Lender with access to over 100 different investors!